Barndog
bringing it all together
Barndog is a Saskatoon Saskatchewan based company that incorporated in 1987 and ever since then has grown and developed into a complete solution for many events. We can be a one stop option providing audio sales and rental, lighting sales and rental, backline rental, video sales and rental and staging with several options of stage sizes, or customize just the products you need to complete your event.
We have experienced staff that are continually upgrading their knowledge, keeping up with the ever changing technology of our industry. Our technicians can then utilize available software to achieve a visual of your event which in turn can keep the project timely and on budget. We pride ourselves on providing professional production that includes entertainment support which in turn ensures your event or festival success.
Barndog strives to exceed your expectations by bringing all of the event sound reinforcement / PA Systems, stage lighting, decor lighting, video screens, projectors or staging all together for you
Barndog
employment opportunities
Barndog is a Saskatoon company that is looking for people with a passion for event presentation technologies. We're a diverse company that caters to every aspect of event technologies as well as stage productions.
So, with that in mind, we require energy and a keen interest in this type of industry.
The full and part time positions available would include the prep and realization of most aspects of event and stage applications, including audio, lighting, backline, video and the stage itself. The job will be a unique opportunity to use your present skills and learn many more in the course of the job.
Competitive pay rate, depending on experience, skills and attitude with the interview being most important.
If you want to learn more or apply, please email events@barndog.ca
The next stage in live sound!!
Coming soon to Barndog's inventory the Avid Venue S6L
Mix and record live productions of any size with ease. The Venue S6L delivers the unmatched processing power and sound clarity artists and engineers rely on to present the best show possible.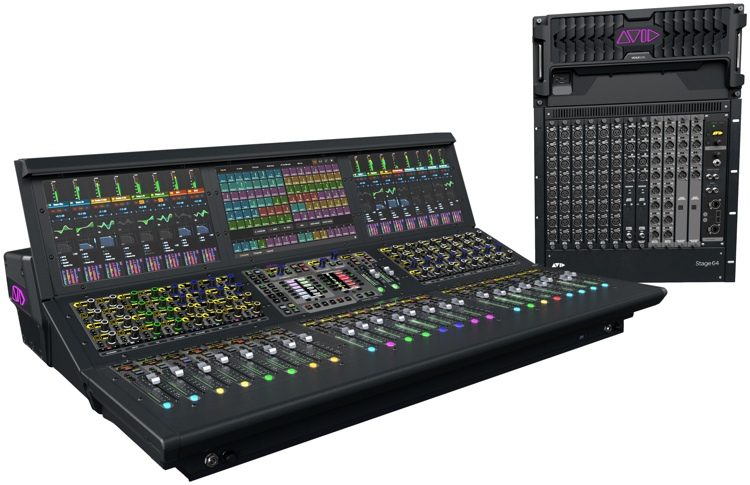 Barndog is now a combo dealer for Yamaha Canada which means we are very excited to be able to add even more Yamaha/Ampeg products to our backline lineup
Barndog
featured products