DIY rentals
Keep it simple with Barndog audio visual rentals
Barndog is a dealer for all of the products you may need for streaming and transmitting services. Here is a brief list of product that we can supply. Please call if you don't see what you are looking for in the list. Odds are we can source and supply it.
PTZ Optics cameras
Focusrite audio interface
Shure MV7 usb mics as well as wireless options
Sennheiser wireless mic options
Yamaha mixers and studio monitors
Christie Digital projectors
Decade FM Transmitters
All accessories, direct boxes, stands, interfaces, cables
We offer packages including AV rentals that offer both powered speakers and unpowered speakers, audio mixers, video rental that includes projectors and screens, decor lighting or stage lighting rental for events, weddings, galas, parties, corporate functions and more. Make sure you get exactly what you are looking for, or we can help with the effect you envision. Just contact our rentals department by using the form at the bottom of this page, we will customize a quote to meet your budget and perfectly match your venue and expectations of an easy audio visual rental.
Rent our audio visual equipment individually as well for reasonable rates over flexible rental periods. On your pickup day, just drop by our shop and we'll have everything ready to go! Our helpful staff will give you a tutorial on setting up and using your AV rental if you need it, then you're on your way. Of course, our staff is always available to answer your questions as you set up your venue - just give us a call. Educational Institutions and Houses of Worship please ask about additional incentives!
Saskatoon source for stage lighting with LED fixtures, ellipsoidals, wash lites, fresnels, intelligent fixtures and decor lighting. Audio rental that includes mixers, speakers, wired microphones and wireless microphones along with all accessories. Video rental that offers several projector options and many projector screen options.
Barndog
LIghting packages
Package #1 Small portable System
Rate $70.00
​2 bars of 4 LED effect lights each with UV in its wash lights and strobes. Includes foot controller, stands and carry bags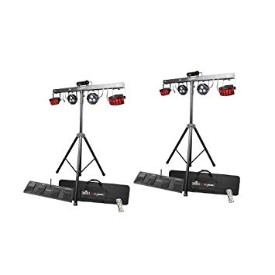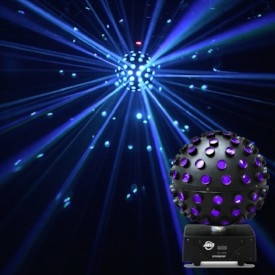 Package #2 Dance party system
Rate $155.00
​8 DJ effects LED lights with 2 crank up lighting stands
​- all required cables included
JBL EON One Pro
All in one, battery operated speaker system with up to 6 hours of play time. It's bluetooth capable with a built in tablet stand. EON ONE PRO optimizes sound dispersion so your audience can hear your performance from all angles.
$125.00 per first day rental
JBL EON ONE
All in one audio solution, combine the functionality of a small mixer with -
3 input channels including:
-2 XLR/TRS hybrid connections
-either a stereo RCA connection or stereo TRS connection.
The Eon One also includes built in bluetooth functionality.
75$ per first day rental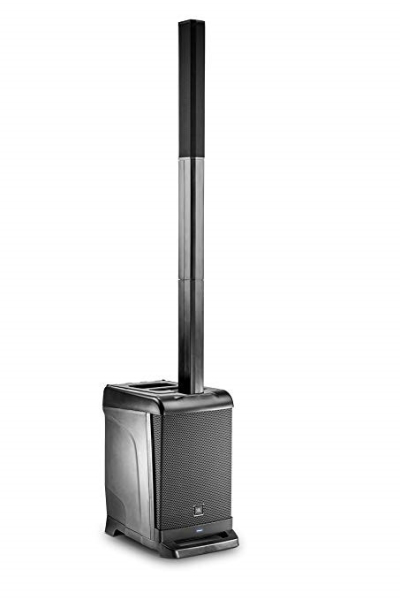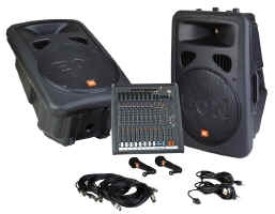 Small Powered Speaker System
Rate $65.00
1 audio mixer
2 powered speakers
2 Pushup Speaker Stand
​2 Straight microphone stands
​2 microphones with on/off switch
​-includes all required cables
Video Package #1 Tripod package
Rate $135.00
1 6' Tripod screen
1 4000 lumens projector
-includes cables for laptop hook up
Video Package #2 Dual Vision screen package
Rate $150.00
1 6'x8' Dual Vision screen
1 4000 Lumens projector
-includes cables for laptop hook up